1. Customers come first.

2. We do what we say we're going to do, within an agreed timeframe.

3. Your satisfaction is  guaranteed.

P.O. Box 608

Foresthill, CA

95631

(530) 367-2718 Office.

(530) 367-2738 Fax.

hodgensconstruction@

yahoo.com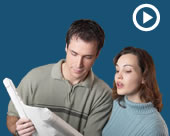 We offer a wide variety of services from partial remodels and additions to whole house construction. We have direct access to experts in a wide variety of specialized trades like kitchen and bath designers.  We pride ourselves on bringing the most experienced person available in each field to your project.

Our materials are bought in bulk from reputable manufacturers, allowing us to keep our prices down and quality high.  And because we manage the whole process from top to bottom, we ensure a quality result.  Call us for a free consultation and estimate at (530) 367-2718.

Our services include:

    - Design                                          - Cabinets (Construction/Installation)

    - Framing                                        - Finish (Doors/Casing/Crown/Base)

    - Grading & Footings                        - HVAC

    - Foundation & Concrete                   - Tile & Granite

    - Plumbing                                      - Site/Property clearing

    - Electrical

    - Permits & Inspections





                       HODGENS CONSTRUCTION CO

                  Custom Homes & Remodeling