P.O. Box 608

Foresthill, CA

95631

(530) 367-2718 Office.

(530) 367-2738 Fax.

hodgensconstruction@

yahoo.com

"I am so pleased with my new sunroom, it's just perfect!"

Janet Downs

Alta, CA

"I had to replace my old roof before selling the house, and I had to do it in a hurry.  I was so impressed with the professionalism of your workers and the overall craftsmanship of the job!  The new roof greatly increased the value of my house and it was all because of you.  Thank you for your hard work and reasonable prices!"

Josh Franklin

Grass Valley, CA

"We were very satisfied with the new master suite you built for us.  Getting the quote was quick and the price was pretty painless I must say.  Your staff was great, they started on time each day and worked efficiently. We are so happy with the way it turned out, and you can bet we're recommending you to our neighbors!"

Tom Hayden 

Folsom, CA

*More references available upon request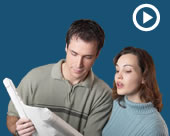 1. Customers come first.

2. We do what we say we're going to do, within an agreed timeframe.

3. Your satisfaction is  guaranteed.


HODGENS CONSTRUCTION CO

Custom Homes & Remodeling